Referral Submission
Referral Submission requests can be submitted by the user directly through the EZ‑NET system. To begin a submission, click Referral Submission in the Auth/Referrals section of the Main Menu to display the Referral Submission Entry window. Fill in all the required fields and click on the

 button to submit the request.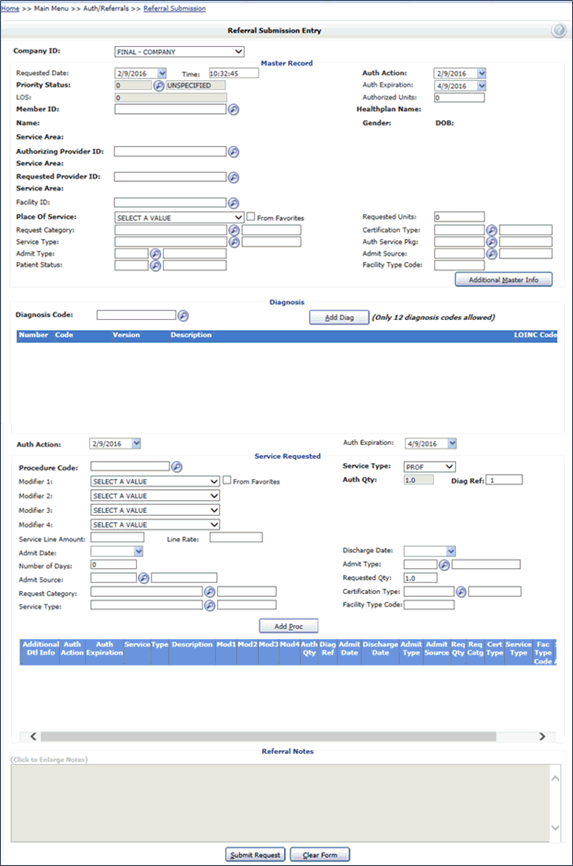 User can click on the Additional Information button

to add the additional information.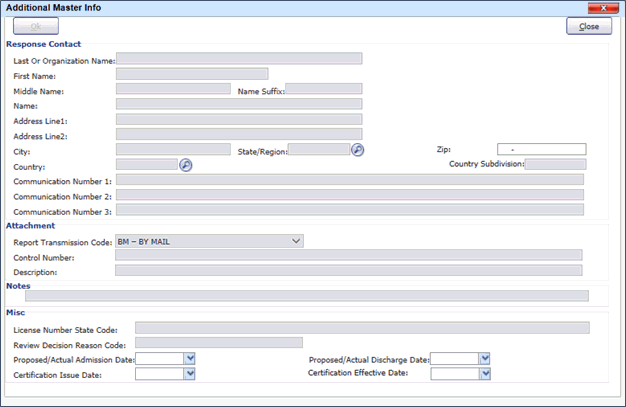 Once all of the information has been entered and selected, review the data entered into the Referral Submission Entry form. Submit the form by clicking the

 button at the bottom of the page.
To enter another Referral click the

 button on the Summary of Referral Submission screen (shown below).
The notification dialog box will display the submission status. To review details of an Referral, click on the line that says "Your Tracking number is: ####################" to display the Referral Details screen.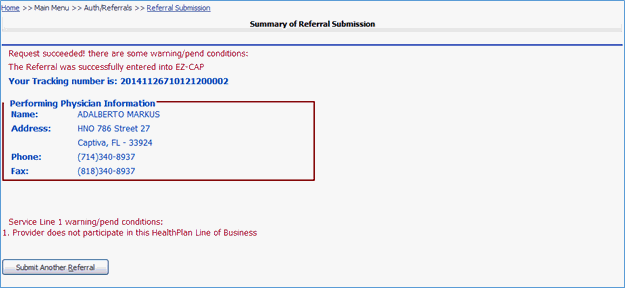 When you want to go back to the Referral Details window, click on the Tracking number Hyperlink.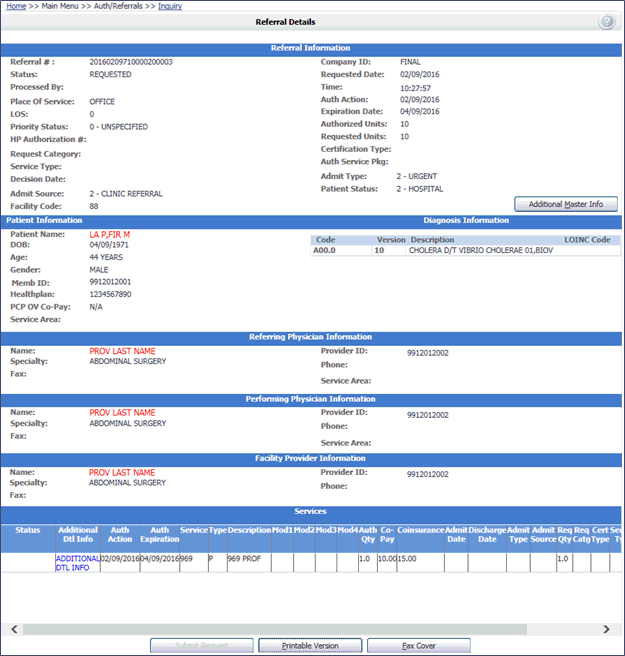 To view detail for the Member, Referring Physician Information, Performing Physician Information and Facility Provider Information click on their links (in red text) to display their individual information/detail windows.
NOTE: To print the page, click on the

 button.
Patient Eligibility Information
Click on the RED name in the Patient Information section to view the patient's Eligibility and Member details.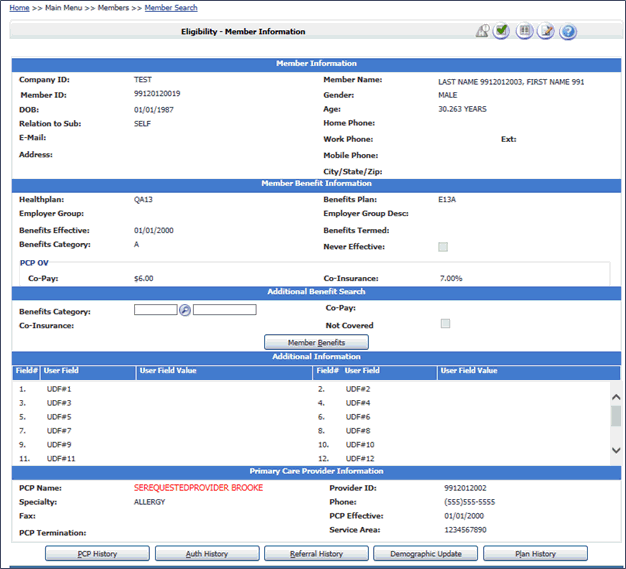 Primary Care Provider Information
Click on the RED name in the Provider Information section to view the provider's information details. To return to the previous screen, click on the name of the screen you want at the top right of the current screen.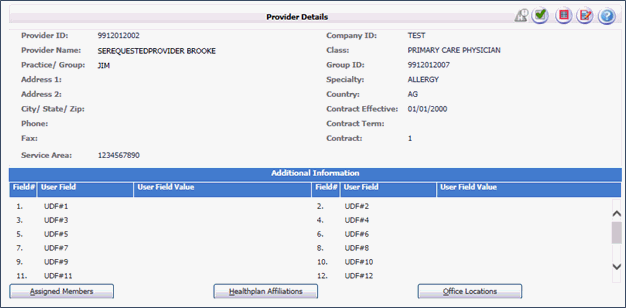 To view additional provider information, click on the Assigned Members, Health Plan Affiliations, or Office Locations buttons. (See 'Displaying Additional Provider Information' in the Provider Inquiry section to view these windows.